Cinedrome presents the first Bollywood movie filmed almost entirely in Switzerland. Watch it in cinemas in Geneva, Lausanne, Zurich and Basel.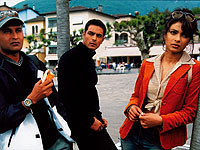 "Asambhav - The Impossible" is an espionage and mafia thriller set in the southern Swiss region Ticino. In the past many Indian movies contained songs or some scenes filmed in Switzerland (which made our country very popular in India), but in the last couple of years Indian filmmakers were looking for new locations all over the world. Action movie specialist Rajiv Rai (Yudh, Tridev, Vishwatma, Gupt and Pyaar Ishq aur Mohabbat), who also has personal bounds to Switzerland, took another path: He filmed the entire story of "Asambhav" during 64 days in Ticino, a region which has not been shown in Bollywood movies before. The film packed with suspense, action and glamour perfectly fits in the picturesque landscapes and Mediterranean architecture in and around Locarno, Lago Maggiore, Val Verzasca and other great spots in Ticino. Unusual but perfect for this thriller is the soundtrack as it combines Indian music with very techno and racy sounds. The movie also features glamorously picturised songs, the singing- and dancing scenes typical for popular Indian mainstream movies.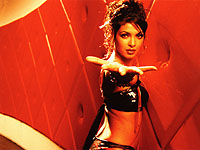 Besides Arjun Rampal (formerly the most famous Indian male model) playing a cool super-agent, Asambhav features Miss World 2000 Priyanka Chopra as a glamourous pop singer. Naseeruddin Shah, well known as the father of the bride in "Monsoon Wedding" (and as Captain Nemo in the Hollywood blockbuster "The League of Extraordinary Gentlemen") and one of the most respected Indian character actors, superbly impersonates a pompous, sleazy business man.

After a high-ranking Indian diplomat and his daughter on holidays in Ticino have been kidnapped, Captain Aadit Arya (Arjun Rampal) is send on the undercover mission code name "Asambhav" to free them. To achieve this, he has to wipe out the international web of criminals, terrorists and conspiracy. Besides that he also has to help Alisha (Priyanka Chopra). The attractive pop singer gets into high danger when she is drawn into the conspiracy, in which also the sleazy businessman Sam Hans (Naseeruddin Shah) takes an important role.